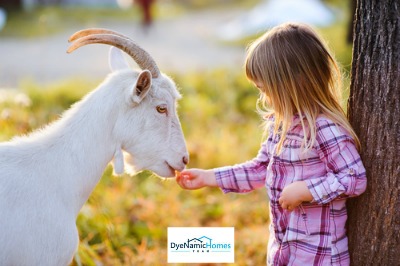 It's true that people cherish DeSoto County for its small community charm, but it's also filled with big time fun. Packed with history and nostalgia, DeSoto County has evolved to include shops, sports, farm activities, museums, music concerts, nightlife, fabulous food, and so much more. Whether you're looking for a relaxing day with no pressure, or the fast-paced buzz of adrenaline packed play, DeSoto County is ready to serve up good times!
Outdoor Enthusiasts
Agritourism is a fabulous feature of DeSoto County, giving hands-on farm fun to people of all ages. Get ready to dig into some cow-milking, corn-grinding, maze-navigating, animal-petting, fruit picking, pony-riding, fish-catching down-home fun when you visit working farms in DeSoto County.
Cedar Hill Farm is 120 acres of working farmland in Hernando. Cedar Hills Farm offers tractor-drawn hayrides, pony rides, and a petting zoo. They also feature fun activities such as volleyball, horseshoes, and paintball. You can make your way through their myriad blackberry bushes to pick fruit, or you can purchase them picked and packaged for convenience. Also, ripe for the picking are cantaloupe, cucumbers, okra, peppers, pumpkins, squash, watermelon, and tomatoes. This farm also provides a tranquil place to fish, and a country kitchen where you can sit down for a garden-fresh supper.
Another fabulous place in DeSoto County to appreciate nature and fun foliage is the Brussels Bonsai Nursery in Olive Branch. Brussels Bonsai Nursery is the largest supplier of Bonsai trees, some of the smallest trees in the world, in the entire United States. Bonsai trees are grown in containers or pots to prevent them from reaching their natural size. Ornamental in nature, growing and tending to bonsai trees helps relieve stress, develop patience, create peace, purify the air, fight fatigue as well as coughs and sore throats, and provide a sense of accomplishment.  Brussels Bonsai Nursery includes a thousand acres of greenhouse containing a multitude of bonsai trees of several varieties and lucky bamboo. You can also shop the nursery for containers, supplies, accessories, books, and videos – or attend educational workshops.
During winter months, you can visit a Christmas Tree Farm and pick out the holiday tree of your choice!
Music Lovers
Blues music lovers will appreciate and enjoy the Blues Trail Markers in DeSoto County. The Blues Trail markers are historic markers preserving the stories of bluesmen and women whose environment, including DeSoto County, Mississippi, deeply influenced their music. DeSoto County Mississippi Blues Trail Markers include Beal Town Bound in the hills of Hernando, Big Walter Horn in Horn Lake, Jo Callicott marker in Nesbit, and the Memphis Minnie Mississippi Blues Trail marker in Walls, Mississippi.
Lovers of music may also appreciate that the lovers Elvis and Priscilla Presley honeymooned at Horn Lake. The cottage is private property and not open for tours, but if you drive by, you're welcome to take pictures as keepsakes.
DeSoto County is home to blues, gospel, country and other music concerts.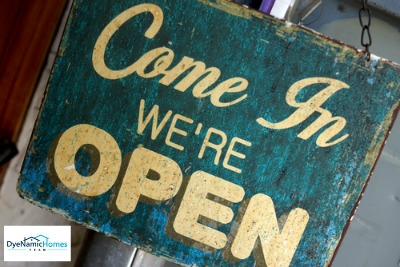 Shoppers
For the shoppers in the household, DeSoto County is rich with antique and retail shops. Whether you're looking to furnish your new home or pick up a few trinkets and treasures, DeSoto County has got it all. Jewelry, pottery, glassware, fashion, cards, collectibles, and more. Hernando, Horn Lake, Olive Branch, and Southaven all offer a plethora of products for purchase.
Riders
Harley-Davidson enthusiasts will enjoy Southern Thunder Harley Davidson shop in Southaven offering thousands of gift items. Pick up shirts, jackets, jewelry, collectibles – and, of course, motorcycles!
Golf Lovers
If golf is your guilty pleasure, you'll be tickled to tee off at any one of DeSoto County's golf courses. Cherokee Valley Golf Club, Plantation Golf Club, and Wedgewood Golf Course are all situated in Olive Branch, Mississippi while nearby Southaven houses The Club at North Creek. All are 18-hole courses on luxurious greens, and the clubs feature various amenities such as pro shops, practice ranges, and food and beverage.
There's plenty for you and your entire household to enjoy in DeSoto County, Mississippi. Meander through the history of the area, get hands-on in the community's agricultural accomplishments, peruse the shops, get your game on at the golf course, or enjoy any number of additional activities celebrated throughout the DeSoto County community.
Interested in calling DeSoto County home? Give Mark and Debra a call at 901-239-6041.