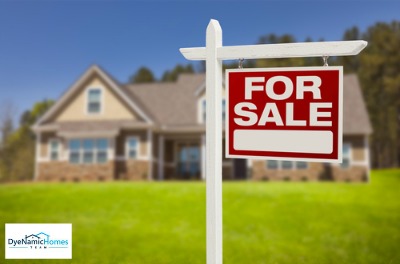 Selling your house can be an exciting time. You're hoping to get the highest price, and you want your house to sell quickly. To expedite the process and eliminate stress and anxiety, you should carefully consider a few things before you stake the "For Sale" sign on the lawn.
Do Your Research
Do your due diligence in finding the right real estate agent. Your realtor should specialize in the type of property you're selling, and should be familiar with your area. You should have a good rapport with your agent and be able to communicate comfortably. Research realtors in your area, and avoid working with a real estate agent who is part-time, or who is a friend or relative. Give Mark and Debra a call at 662-893-3232 to find out how they intend to market your property.
Price to Sell
Price your property properly. Debra can help you understand comparative pricing by evaluating similar homes for sale in your neighborhood.  Your home is only worth what buyers are willing to pay, and you may not extract from it what you've invested. Keep in mind that your asking price may not necessarily be your selling price. Potential buyers have the right to submit bids lower than your initial asking price, and you may be in a position where you must accept the best offer, even if it does not match your asking price. Additionally, your asking price may be reduced over time. The longer your house sits on the market, the more often you may be considering price reductions. To increase the potential offers on your home, you should have your house properly staged, and you may consider including a home warranty.
Consider Home Warranties
You can purchase a home warranty from a home warranty company. A home warranty is designed to protect the structure and certain major systems and appliances such as roofing, plumbing, and electrical work. When an item in your home is faulty, you place a call to the home warranty company. The home warranty company selects a pre-qualified professional contractor to assess and repair the problem areas at a reduced cost to you. When you include a home warranty in the sale of your home, it may garner higher offers as buyers feel more secure. A home warranty may also prove beneficial during the home inspection process.
Stage Your Home
Staging your home means preparing the home for viewing and sale. Staging a home includes de-cluttering. Remove bulky furniture. Re-arrange existing furniture into comfortable conversation areas. Furniture may be more appealing situated away from the walls. When you arrange furniture away from the walls, the area seems larger. Take down any personal pictures, awards, or trophies. You want potential buyers to be able to envision themselves in the house without feeling like they're encroaching on your space. Keep walls, draperies, floors, and accessories in warm neutral colors, even if this means you have to paint. If floors are in need of repairs, repair or replace them, as well as any other broken or damaged items. Potential buyers prefer a move-in-ready experience without imagining a list of to-do projects and tasks.
Don't forget the outside of your home when you're staging a house to sell. Curb appeal is what draws potential buyers in, so make sure the exterior of your home is in good order, trim bushes and trees, make sure lawn furniture is clean and comfortably arranged, and that there are no toys or lawn ornaments scattered about the yard.
Pay Attention to Details
You may receive multiple offers on your house, commonly referred to as a bidding war. Look carefully into the details of each offer. Some buyers make offers that may include more money while other offers have easier terms or more appealing closing dates. For example, one offer may be contingent on the sale of the buyer's existing home. Mark and Debra will help you understand each offer and guide you in making the right choice.
Once you've spoken to Mark and Debra at 901-239-6041, staged and repaired your home for sale, and understand the variables in incoming offers, you're ready to successfully sell your home.